There are many ways for you to explore the world of archaeology, history and heritage.
Here are the different ways you can get involved and stay up to date with the latest news.
You can also find information about different career paths into archaeology on the Council of British Archaeology website.
Job Opportunity: Archaeology Planning Services Manager (closing date: 5th February 2023)
Are you interested in leading the work to protect Suffolk's rich and varied historic environment through the planning and mitigation of development across the county? Are you excited at the prospect of working with a team of dedicated professionals on some of the largest and most significant infrastructure projects in the country?
If you are then Suffolk County Council have a fantastic opportunity to join us as an Archaeology Planning Services Manager
Bury St Edmunds, Suffolk IP32 7AY
£43,455 per annum (pro rata if part time) (includes annual performance pay progression)
37 hours per week (part time working may be considered for this role)
Permanent
Apply at suffolkjobsdirect.org »
---
Suffolk Archaeological Recording Foundation
support and make a gift
Discover More »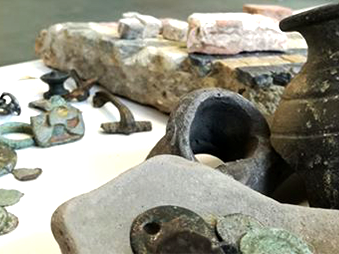 Volunteer
various volunteer opportunities with the Archaeological Service
Discover More »
Join Local Societies and Groups
become immersed in the world of archaeology and history
Discover More »
Visit Local Heritage Attractions
start your journey to learn more about your local heritage
Discover More »
Archaeology Activities
explore the downloadable activities for children and families
Discover More »
What's New
visit our blog for the latest highlights and articles
Discover More »